Roadhogs Wall Of Shame
Random hog Click Here To Load a new random Hog
2022-07-09 @ 12:45
BK17YGP
Grey Unknown
Location: Johannesburg
N1
Driver: Black man wearing a yellow bucket hat, headbanging to music and driving without a seatbelt.
Offence: Very fast driving and aggressive tactics to intimidate drivers on the n1, from pretoria to johannesburg. drove extremely close to me, flashing lights and hooting (fast lane, driving 140-150km/h). overtaking so closely the car was nearly clipped. changing lanes rapidly without indicators, nearly clipping other cars as well. leaning out window to flip off any drivers he could. it is only a matter of time before this guy kills someone.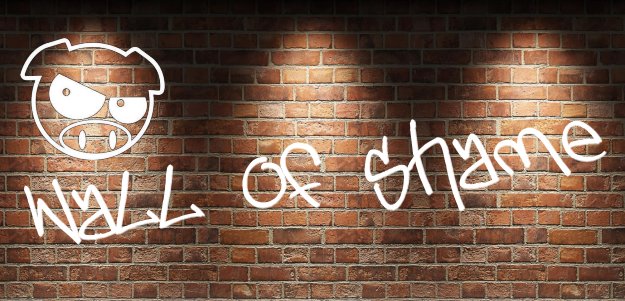 Worst Cities & cars
Worst Cities to Drive In
Johannesburg
34 %
Cape Town
18 %
Pretoria
12 %
Durban
4 %
Midrand
2 %
Vehicle Makes With Most Offences

Volkswagen
16 %
Toyota
15 %
BMW
12 %
Ford
6 %
Nissan
5 %
Opel
5 %
Audi
4 %
Mercedes
3 %
Hyundai
3 %
Mercedes-Benz
3 %
NOTE that Taxi's make up 8% of all the offences above
Most Offences Reported
| | | | | | | |
| --- | --- | --- | --- | --- | --- | --- |
| | Offences | Reg | Colour | Make | Model | City |
| | 18 | DASHWP | Black | Jeep | | Cape Town |
| | 16 | UNKNOWN | White | Unknown | | Kempton Park |
| | 10 | MBL428GP | White | Isuzu | double cab | Pretoria |
| | 9 | ND276234 | Orange | Peugeot | 206 | Durban |
| | 8 | HDN853EC | Silver | Nissan | 350z | Port Elizabeth |
| | 7 | PNP572GP | Blue | Volkswagen | Polo | Olifantsfontein |
| | 7 | NOPLATES | Silver | Toyota | Hi lux | Kempton Park |
| | 7 | CW29690 | Silver | Volkswagen | Fox | Delta City |
| | 6 | GP | Black | Hyundai | Tuscon | Cape Town |
| | 6 | DV14SLGP | White | Unknown | | Johannesburg |
| | 6 | CA | Grey | Audi | A5 convertible | Cape Town |
| | 5 | ZKS574GP | Blue | Jaguar | Old | Johannesburg |
| | 5 | N/A | Red | Unknown | | Centurion |
| | 5 | LLB896GP | Silver | Alfa-Romeo | 156 | Johannesburg |
| | 5 | LGC545GP | Blue | Volkswagen | Polo Player | Johannesburg |
| | 5 | CY155737 | Blue | Volkswagen | polo playa | century city |
| | 5 | CA528365 | Blue | Ford | Fiesta st | Cape Town |
| | 5 | CA265045 | Green | Opel | Rekord | Cape Town |
| | 5 | BLJ007FS | Green | Volkswagen | Golf 3 Gti | Boshof |
| | 4 | SXS789GP | Silver | Toyota | bakkie | Johannesburg |
| | 4 | STX904GP | Blue | BMW | | Johannesburg |
| | 4 | PSV504GP | Black | Volkswagen | Citi.COM | Johannesburg |
| | 4 | PMD051GP | Blue | Volkswagen | Polo Classic | Johannesburg |
| | 4 | NUR13633 | White | Honda | | Durban |
| | 4 | ND12235 | Red | Unknown | | Durban |
| | 4 | KZJ133GP | Silver | Mercedes | s500 | Johannesburg |
| | 4 | IDATA1WP | Silver | Mercedes | | Cape Town |
| | 4 | HEATGP | Black | Mercedes | slk | Johannesburg |
| | 4 | FPN918GP | Blue | Toyota | HiAce | Johannesburg |
| | 4 | FLYINGGP | White | Land Rover | Discovery | Pretoria |
| | 4 | CA330830 | Black | Audi | A3 1.8 | Cape Town |
| | 4 | CA218281 | White | BMW | 325 | Cape Town |
| | 3 | XCX328GP | Silver | Kia | | Pretoria |
| | 3 | Unknown | Blue | Unknown | Unknown | Cape Town |
| | 3 | UNCLEAR | Blue | Volkswagen | Golf 1 | Johannesburg |
| | 3 | TAG2GP | Black | Mercedes-Benz | CLA | Johannesburg |
| | 3 | SIM911GP | Silver | Aston Martin | | Rustenburg |
| | 3 | RSJ520GP | Grey | Volkswagen | Golf | Benoni |
| | 3 | PGB307GP | Silver | BMW | M3 | Johannesburg |
| | 3 | NZV883GP | White | Fiat | Palio | Johannesburg |