Roadhogs Wall Of Shame
Random hog Click Here To Load a new random Hog
2021-08-27 @ 17:45
HG65YYGP
Unknown Nissan Quashqai
Location: Pretoria
Sinoville
Sefako makgatho
Driver: African man with kids in the car.
Offence: He changed lanes to turn left where the lanes were turning right at the robot to lavender road. he bumped the back passenger door and sped off taking an offramp to the left.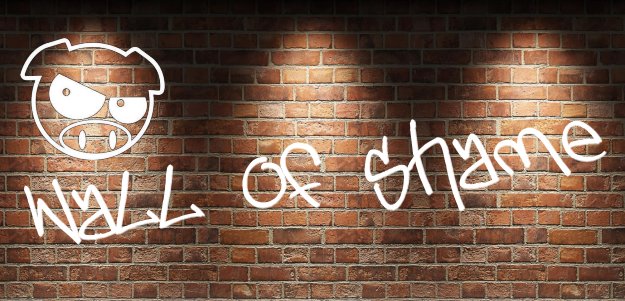 Worst Cities & cars
Worst Cities to Drive In
Johannesburg
34 %
Cape Town
18 %
Pretoria
12 %
Durban
4 %
Midrand
2 %
Vehicle Makes With Most Offences

Volkswagen
16 %
Toyota
15 %
BMW
12 %
Ford
6 %
Nissan
5 %
Opel
5 %
Audi
4 %
Mercedes
3 %
Hyundai
3 %
Mercedes-Benz
3 %
NOTE that Taxi's make up 8% of all the offences above
Most Offences Reported
| | | | | | | |
| --- | --- | --- | --- | --- | --- | --- |
| | Offences | Reg | Colour | Make | Model | City |
| | 18 | DASHWP | Black | Jeep | | Cape Town |
| | 16 | UNKNOWN | White | Unknown | | Kempton Park |
| | 10 | MBL428GP | White | Isuzu | double cab | Pretoria |
| | 8 | ND276234 | Orange | Peugeot | 206 | Durban |
| | 8 | HDN853EC | Silver | Nissan | 350z | Port Elizabeth |
| | 7 | PNP572GP | Blue | Volkswagen | Polo | Olifantsfontein |
| | 7 | NOPLATES | Silver | Toyota | Hi lux | Kempton Park |
| | 7 | CW29690 | Silver | Volkswagen | Fox | Delta City |
| | 6 | GP | Black | Hyundai | Tuscon | Cape Town |
| | 6 | DV14SLGP | White | Unknown | | Johannesburg |
| | 6 | CA | Grey | Audi | A5 convertible | Cape Town |
| | 5 | ZKS574GP | Blue | Jaguar | Old | Johannesburg |
| | 5 | N/A | Red | Unknown | | Centurion |
| | 5 | LLB896GP | Silver | Alfa-Romeo | 156 | Johannesburg |
| | 5 | LGC545GP | Blue | Volkswagen | Polo Player | Johannesburg |
| | 5 | CY155737 | Blue | Volkswagen | polo playa | century city |
| | 5 | CA528365 | Blue | Ford | Fiesta st | Cape Town |
| | 5 | CA265045 | Green | Opel | Rekord | Cape Town |
| | 5 | BLJ007FS | Green | Volkswagen | Golf 3 Gti | Boshof |
| | 4 | SXS789GP | Silver | Toyota | bakkie | Johannesburg |
| | 4 | STX904GP | Blue | BMW | | Johannesburg |
| | 4 | PSV504GP | Black | Volkswagen | Citi.COM | Johannesburg |
| | 4 | PMD051GP | Blue | Volkswagen | Polo Classic | Johannesburg |
| | 4 | NUR13633 | White | Honda | | Durban |
| | 4 | ND12235 | Red | Unknown | | Durban |
| | 4 | KZJ133GP | Silver | Mercedes | s500 | Johannesburg |
| | 4 | IDATA1WP | Silver | Mercedes | | Cape Town |
| | 4 | HEATGP | Black | Mercedes | slk | Johannesburg |
| | 4 | FPN918GP | Blue | Toyota | HiAce | Johannesburg |
| | 4 | FLYINGGP | White | Land Rover | Discovery | Pretoria |
| | 4 | CA330830 | Black | Audi | A3 1.8 | Cape Town |
| | 4 | CA218281 | White | BMW | 325 | Cape Town |
| | 3 | XCX328GP | Silver | Kia | | Pretoria |
| | 3 | Unknown | Blue | Unknown | Unknown | Cape Town |
| | 3 | UNCLEAR | Blue | Volkswagen | Golf 1 | Johannesburg |
| | 3 | TAG2GP | Black | Mercedes-Benz | CLA | Johannesburg |
| | 3 | SIM911GP | Silver | Aston Martin | | Rustenburg |
| | 3 | RSJ520GP | Grey | Volkswagen | Golf | Benoni |
| | 3 | PGB307GP | Silver | BMW | M3 | Johannesburg |
| | 3 | NZV883GP | White | Fiat | Palio | Johannesburg |