Roadhogs Wall Of Shame
Random hog Click Here To Load a new random Hog
2019-12-23 @ 06:00
CF*****
White Toyota Corolla
Location: Cape Town
Tygerberg
N1
Driver: Male moron wearing a blue flat cap.
Offence: I was in the left-most lane on n1 and was changing lanes into the middle lane to get past a slow truck as the car in front of me had done. checked mirror - clear for +50m behind me and everybody cruising at 80km/h - traffic light but no clear road ahead in any lane. start changing lane and check mirror again 50% across - still clear but this moron had also started changing lanes from the fast lane into the middle lane. started flashing his lights at me although he is about 50m behind me and i am almost completely in the middle lane. drives right up to me and keeps flashing his lights - there are cars in front of me and a truck to the left so where am i suppose to go? he changes lanes to the fast lane again pushing in between cars where there is hardly any space - sits on the car in front of him with 1m spacing - guy behind him must brake to create space for him. he gestures, probably at me, and then races off down the n1 changing between the middle and fast lane as he goes - probably 10 times before i lose sight of him. maybe he was in a hurry to do last minute xmas shopping.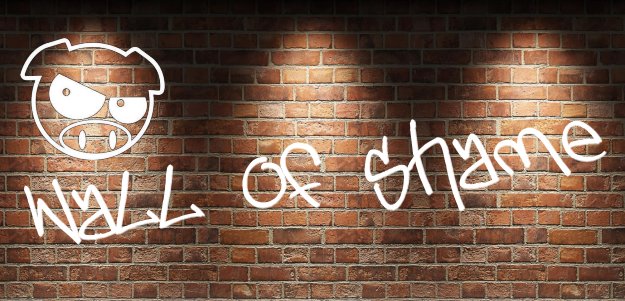 Worst Cities & cars
Worst Cities to Drive In
Johannesburg
35 %
Cape Town
18 %
Pretoria
12 %
Durban
4 %
Midrand
2 %
Vehicle Makes With Most Offences

Volkswagen
17 %
Toyota
15 %
BMW
12 %
Ford
6 %
Opel
5 %
Nissan
5 %
Audi
4 %
Mercedes
4 %
Hyundai
3 %
Mercedes-Benz
3 %
NOTE that Taxi's make up 8% of all the offences above
Most Offences Reported
| | | | | | | |
| --- | --- | --- | --- | --- | --- | --- |
| | Offences | Reg | Colour | Make | Model | City |
| | 18 | DASHWP | Black | Jeep | | Cape Town |
| | 14 | UNKNOWN | White | Nissan | Datsun go | Sandton |
| | 10 | MBL428GP | White | Isuzu | double cab | Pretoria |
| | 8 | ND276234 | Orange | Peugeot | 206 | Durban |
| | 7 | PNP572GP | Blue | Volkswagen | Polo | Olifantsfontein |
| | 7 | CW29690 | Silver | Volkswagen | Fox | Delta City |
| | 6 | NOPLATES | Blue | Unknown | | Germiston |
| | 6 | GP | Black | Hyundai | Tuscon | Cape Town |
| | 6 | CA | Grey | Audi | A5 convertible | Cape Town |
| | 5 | ZKS574GP | Blue | Jaguar | Old | Johannesburg |
| | 5 | N/A | Red | Unknown | | Centurion |
| | 5 | LLB896GP | Silver | Alfa-Romeo | 156 | Johannesburg |
| | 5 | LGC545GP | Blue | Volkswagen | Polo Player | Johannesburg |
| | 5 | DV14SLGP | White | Unknown | | Johannesburg |
| | 5 | CY155737 | Blue | Volkswagen | polo playa | century city |
| | 5 | CA528365 | Blue | Ford | Fiesta st | Cape Town |
| | 5 | CA265045 | Green | Opel | Rekord | Cape Town |
| | 5 | BLJ007FS | Green | Volkswagen | Golf 3 Gti | Boshof |
| | 4 | SXS789GP | Silver | Toyota | bakkie | Johannesburg |
| | 4 | STX904GP | Blue | BMW | | Johannesburg |
| | 4 | PSV504GP | Black | Volkswagen | Citi.COM | Johannesburg |
| | 4 | PMD051GP | Blue | Volkswagen | Polo Classic | Johannesburg |
| | 4 | NUR13633 | White | Honda | | Durban |
| | 4 | ND12235 | Red | Unknown | | Durban |
| | 4 | KZJ133GP | Silver | Mercedes | s500 | Johannesburg |
| | 4 | IDATA1WP | Silver | Mercedes | | Cape Town |
| | 4 | HEATGP | Black | Mercedes | slk | Johannesburg |
| | 4 | FPN918GP | Blue | Toyota | HiAce | Johannesburg |
| | 4 | FLYINGGP | White | Land Rover | Discovery | Pretoria |
| | 4 | CA330830 | Black | Audi | A3 1.8 | Cape Town |
| | 4 | CA218281 | White | BMW | 325 | Cape Town |
| | 3 | XCX328GP | Silver | Kia | | Pretoria |
| | 3 | Unknown | Blue | Unknown | Unknown | Cape Town |
| | 3 | TAG2GP | Black | Mercedes-Benz | CLA | Johannesburg |
| | 3 | SIM911GP | Silver | Aston Martin | | Rustenburg |
| | 3 | RSJ520GP | Grey | Volkswagen | Golf | Benoni |
| | 3 | PGB307GP | Silver | BMW | M3 | Johannesburg |
| | 3 | NZV883GP | White | Fiat | Palio | Johannesburg |
| | 3 | ND5993 | White | Toyota | King Cab | Durban |
| | 3 | MYL976GP | Red | Volkswagen | Citi Golf | Johannesburg |