Roadhogs Wall Of Shame
Random hog Click Here To Load a new random Hog
2021-01-19 @ 3PM APROX
CL04FBGP
White Volkswagen
Location: Roodepoort
Strubensvalley
Hendrik potgieter
Driver: Driver appeared to be big built with beard - not sure if caucasian or asian
Offence: Driver appears to have road rage and impatient. speeding up from behind and very close to my vehicle. intimidating us women as he sped up to overtake, cut in front then kept breaking and swerving in front of my car so that i cannot pass him. at one stage we were doing about 20km per hour. it appeared as if he wanted me to hit him from the back. he kept up this behavior for a few hundred metres before he sped up to go over a robot.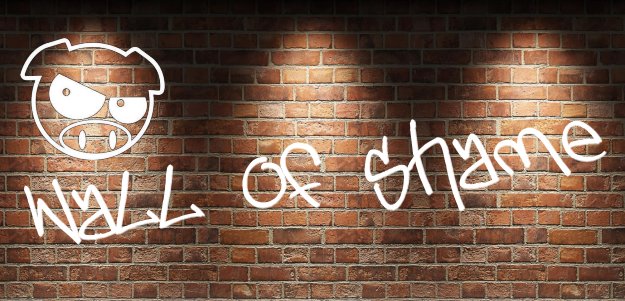 Worst Cities & cars
Worst Cities to Drive In
Johannesburg
34 %
Cape Town
18 %
Pretoria
12 %
Durban
4 %
Midrand
2 %
Vehicle Makes With Most Offences

Volkswagen
16 %
Toyota
15 %
BMW
12 %
Ford
6 %
Nissan
5 %
Opel
5 %
Audi
4 %
Mercedes
3 %
Hyundai
3 %
Mercedes-Benz
3 %
NOTE that Taxi's make up 8% of all the offences above
Most Offences Reported
| | | | | | | |
| --- | --- | --- | --- | --- | --- | --- |
| | Offences | Reg | Colour | Make | Model | City |
| | 18 | DASHWP | Black | Jeep | | Cape Town |
| | 16 | UNKNOWN | White | Unknown | | Kempton Park |
| | 10 | MBL428GP | White | Isuzu | double cab | Pretoria |
| | 8 | ND276234 | Orange | Peugeot | 206 | Durban |
| | 8 | HDN853EC | Silver | Nissan | 350z | Port Elizabeth |
| | 7 | PNP572GP | Blue | Volkswagen | Polo | Olifantsfontein |
| | 7 | NOPLATES | Silver | Toyota | Hi lux | Kempton Park |
| | 7 | CW29690 | Silver | Volkswagen | Fox | Delta City |
| | 6 | GP | Black | Hyundai | Tuscon | Cape Town |
| | 6 | DV14SLGP | White | Unknown | | Johannesburg |
| | 6 | CA | Grey | Audi | A5 convertible | Cape Town |
| | 5 | ZKS574GP | Blue | Jaguar | Old | Johannesburg |
| | 5 | N/A | Red | Unknown | | Centurion |
| | 5 | LLB896GP | Silver | Alfa-Romeo | 156 | Johannesburg |
| | 5 | LGC545GP | Blue | Volkswagen | Polo Player | Johannesburg |
| | 5 | CY155737 | Blue | Volkswagen | polo playa | century city |
| | 5 | CA528365 | Blue | Ford | Fiesta st | Cape Town |
| | 5 | CA265045 | Green | Opel | Rekord | Cape Town |
| | 5 | BLJ007FS | Green | Volkswagen | Golf 3 Gti | Boshof |
| | 4 | SXS789GP | Silver | Toyota | bakkie | Johannesburg |
| | 4 | STX904GP | Blue | BMW | | Johannesburg |
| | 4 | PSV504GP | Black | Volkswagen | Citi.COM | Johannesburg |
| | 4 | PMD051GP | Blue | Volkswagen | Polo Classic | Johannesburg |
| | 4 | NUR13633 | White | Honda | | Durban |
| | 4 | ND12235 | Red | Unknown | | Durban |
| | 4 | KZJ133GP | Silver | Mercedes | s500 | Johannesburg |
| | 4 | IDATA1WP | Silver | Mercedes | | Cape Town |
| | 4 | HEATGP | Black | Mercedes | slk | Johannesburg |
| | 4 | FPN918GP | Blue | Toyota | HiAce | Johannesburg |
| | 4 | FLYINGGP | White | Land Rover | Discovery | Pretoria |
| | 4 | CA330830 | Black | Audi | A3 1.8 | Cape Town |
| | 4 | CA218281 | White | BMW | 325 | Cape Town |
| | 3 | XCX328GP | Silver | Kia | | Pretoria |
| | 3 | Unknown | Blue | Unknown | Unknown | Cape Town |
| | 3 | UNCLEAR | Blue | Volkswagen | Golf 1 | Johannesburg |
| | 3 | TAG2GP | Black | Mercedes-Benz | CLA | Johannesburg |
| | 3 | SIM911GP | Silver | Aston Martin | | Rustenburg |
| | 3 | RSJ520GP | Grey | Volkswagen | Golf | Benoni |
| | 3 | PGB307GP | Silver | BMW | M3 | Johannesburg |
| | 3 | NZV883GP | White | Fiat | Palio | Johannesburg |